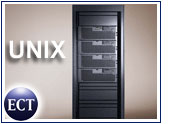 IBM has launched an aggressive bid to grab an even bigger share of the midlevel market for Unix-based servers, where Big Blue has recently made huge gains on competitors.
IBM launched a family of products built around its Power5 microprocessor and made no bones about its desires to use them and their relatively low price tags — the line starts at less than US$4,000 — to wrest customers away from competitors such as Sun Microsystems and Hewlett-Packard.
The price tags on the p5-520, which will retail for $3,993, and the p5-550, which will run $7,050, put them in the same range as other machines from IBM's rivals. However, the company said its new servers outperform rival machines and make it possible for smaller companies to get machines that can go toe-to-toe on performance with more expensive options.
"We are providing midmarket customers something they have never had before — power and flexibility at their fingertips that allow them to grow their businesses without significantly taxing their smaller IT staffs and budgets," said IBM Vice President Karl Freund. He said the new servers highlight the "performance and affordability possible with Power5 technology."
The company cited its own market research, which has found that even smaller companies have a need to integrate multiple operating systems but usually lack the IT resources to handle them.
At the same time, IBM unveiled Security Express Portfolio Solution for eServer, which includes a bundle of security products designed to work with the server family, from virtual private networks (VPN) to virus scanning, intrusion detection and internal and external firewalls.
Server Wars
Big Blue said it would offer long-term leasing options for the machines through its financing wing that would make it possible for companies to get the servers up and running for as little as $99 per month.
The new servers further expand the existing family of Power5-based servers. IBM launched its first servers based on the chip earlier this year and more recently unveiled a Linux-friendly line of products. The company now said it has almost 70 servers, storage units and software solutions in its budget-conscious Express family.
Lower-cost servers have been a strong growth engine for IBM and its rivals in recent quarters, with sales booming to smaller businesses and in emerging markets.
According to research firm IDC, IBM was the decided server sales leader in the second quarter, with 32.5 percent market share compared to 27 percent for HP, 12 percent for Sun and just under 10 percent for Dell.
IDC analyst Matt Eastwood said server consolidation is driving server spending at all levels of the marketplace, with companies eager to simplify their IT infrastructures while also taking advantage of new technology.
Eastwood said the low-end of the server market is expanding steadily, making it a fertile ground for companies like IBM to search for growth.
"Within the server marketplace, there's growth at both the high and low ends of the computing spectrum," he said. "Companies of all sizes are moving to consolidate their resources as much as possible."
Power Station
Yankee Group analyst Andy Efstathiou told TechNewsWorld that IBM has not shied away from using its huge market power to put price pressure on its competitors. He said that move might make the most sense at the lower end of the market, where first-time customers might provide years of additional revenue as they grow and upgrade.
"Every customer they get at the entry level is a potential long-term source of revenue for all of IBM's businesses," he said.