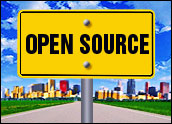 Open source database vendor MySQL and business intelligence (BI) software providerJasperSoft are teaming up in a joint reselling agreement to deliver solutions for the burgeoning ISV/OEM (independent software vendor/original equipment manufacturer) market.
The two companies announced the availability of Jasper for MySQL: OEM Edition, a suite of operational reporting products that includes a high-performance interactive report server, a graphical report creation tool, and what they describe as a pixel-perfect reporting system with dashboards, tables, crosstabs and charts.
New Products
The reseller agreement allows MySQL to offer the new product to its commercial ISV and OEM customers, while JasperSoft will also have the right to resell MySQL's database solutions as part of the JasperSoft Business Intelligence Suite, according to the companies.
"This new product will give our OEM customers and their end users an integrated way to quickly and easily get more value out of their business data," said Mark Burton, MySQL's executive vice president of worldwide sales.
Integrating Capabilities
JasperSoft's BI tools, including the iReport graphical report designer and the JasperReports reporting system, will make it easier for developers to incorporate reporting capabilities into the products they build on top of the MySQL database, the companies said.
JasperSoft will resell MySQL database software as part of its JasperSoft Business Intelligence Suite.
JasperSoft's BI products are already extremely popular with MySQL developers, JasperSoft CEO Paul Doscher told LinuxInsider, and the new Jasper for MySQL should make it "easier for MySQL developers to get advanced BI reporting capabilities and enterprise-class support."
Jasper for MySQL costs US$195 per server.
Limiting Piecemeal Applications
The partnership is yet another in a string of deals between open source firms, as more companies search for news ways to tightly integrate their products with multiple offerings.
The integration of stacks of software from databases through applications is fast becoming one of the most important characteristics of proprietary software. In order to provide a real alternative, open source vendors are now focusing on integration issues.
Proprietary Databases
The deal may also help MySQL compete against other proprietary database players such as IBM, Microsoft and Oracle. MySQL will be better able to face down challenges from those companies' entry-level free databases and their commercial enterprise offerings.
For its part, JasperSoft is looking to compete with Business Objects, Oracle and Microsoft in the BI market.
Late last year, MySQL also announced a partnership with Open-Xchange, allowing the open source company to embed the MySQL database into its Linux-based collaboration server.