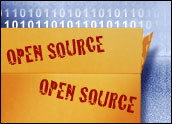 Linspire on Monday announced plans to offer a no-cost version of the firm's operating system called Freespire. Kevin Carmony, Linspire's President and CEO, unveiled the Freespire project in his keynote address at the 4th Annual Desktop Linux Summit in San Diego.
In his remarks, Carmony explained how Freespire is a community driven and developed project, but unique for open source Linux distributions in that it will allow users the choice to download a version that is 100 percent open source or one that includes proprietary software. The first beta release of the operating system to be made available for download in August.
"Freespire is about choice," Carmony said. "The user should be free to decide what software they want to install on their systems, be that proprietary or open source."
Addressing Desktop Hurdles
Linux has found broad acceptance on servers but has met with some resistance from desktop and laptop computer users, in part from its lack of native support for some hardware, file types and multi media formats.
Freespire intends to addresses this hurdle by offering proprietary drivers and software as a choice, and gives desktop Linux users the option of legal support for MP3, DVD, Windows Media, QuickTime, Java, Flash, Real, ATI drivers, Nvidia drivers, Adobe Acrobat Reader and third-party fonts.
"This removes a barrier to someone trying the product, but to a large extent the difficulty remains that the hardware OEMs don't want to install and support it. Free doesn't get them there because they still need money to pay for the customer support. Otherwise it comes out of their pockets," Enderle Group Principal Analyst Rob Enderle told LinuxInsider.
Integrating Proprietary Licensing
The open source Linux community needs to become better educated on how to legally and successfully incorporate proprietary licensing in those instances where there are not yet good open source options available, according to Carmony.
"Linspire fully embraces and supports the open source model, but if Linux is to gain mainstream acceptance, it needs to work with iPods and DVD players, and fully support hardware, such as 3D graphic cards, WiFi, sound and printers. Until there are viable open source replacements, Freespire sets out to at least provide the option of legally and easily using certain proprietary codecs, drivers and software," Carmony said.
Six Major Goals
The Freespire project has six major goals for the advancement of Linux and open source software, including to provide users freedom of choice by making available a "free marketplace" for all Linux software, to offer a very easy-to-use, yet powerful, Linux distribution, to provide exceptional "fit and finish," to create a Linux that can expand more broadly to the masses, to create an active community of developers and users, and to include worldwide language support.
Of course, the overriding goal is to generate revenue. That may be difficult, Enderle said, because free isn't the critical problem for Linux on the desktop. The issue is displacing the Microsoft infrastructure of support, co-marketing dollars and other resources.
"I'm not expecting this to have a big impact on demand for the product but like anything else if you give something away for free it does provide you with a reason to talk about what you are doing," Enderle noted. "The hope is that people will try the free version and realize they really need to run some stuff on it and then spend they money to upgrade to the paid version. Think of it as kind of a teaser."