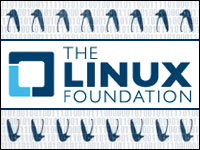 The Linux Foundation on Wednesday released a white paper that puts the estimated value of development R&D costs of its Collaborative Projects at US$5 billion.
The Linux Foundation has provided independent funding for the collaborative software projects since 2008 to fuel innovation across industries and ecosystems. More than 500 companies and thousands of developers from around the world contribute to these open source software projects.
The monetary value of the foundation's R&D efforts did not come into focus until earlier this year, according to Amanda McPherson, chief marketing officer for the Linux Foundation.
"We have been focusing more on hosting the projects, I would say, instead of analyzing them," she told LinuxInsider.
World-Changing Reach
The white paper, "A $5 Billion Value: Estimating the Total Development Cost of Linux Foundation's Collaborative Projects," offers a state-of-the-industry assessment that open source is changing the world in which we live, according coauthors McPherson and Jeff Licquia, a software engineer at the Linux Foundation.
"Over the last few years every major technology category has been taken over by open source," said McPherson, "and so much opinion has been shared about the proliferation of open source projects — but not about the value."
The model for building the world's most important technologies evolved from the old build-vs.- buy dichotomy, she noted, so it is important to understand the economic value of the current development model. That is one of the primary goals of the report.
Research 101
The report's findings are based on David A. Wheeler's Constructive Cost Model, or COCOMO, an algorithmic software cost estimation model established in 2002. It uses a basic regression formula laced with parameters derived from historical project data, as well as both current and future project characteristics.
Wheeler's initial study became a well-regarded assessment of the value of a Linux distribution. The Linux Foundation performed a similar assessment in 2008.
It evaluates the Software Lines of Code (SLOC) in a project and the estimated person years and development costs associated to produce a value of the development costs.
This report is the first attempt to estimate not only the cost of developing the technologies, but also the value they collectively deliver to the industry.
Big Impact
The report lends credence to the unquestionable growth and importance of open source in today's world. A side question is how big open source is now compared to years ago, noted Al Hilwa, program director for software development research at IDC.
"It is absolutely bigger. We are seeing some of the big companies like Microsoft and VMware pivot towards open source. It is a force to be reckoned with," he told LinuxInsider.
Not a day passes that Hilwa does not see some new DevOp startup that is building a model out of open source code. "There is enormous activity around open source code today."
R&D Findings
Using Wheeler's model, the report authors made some key findings:
The total lines of source code present today in Linux Foundation's Collaborative Projects are 115,013,302.
The estimated, total amount of effort required to retrace the steps of collaborative development for these projects is 41,192.25 person years.
In other words, it would take 1,356 developers 30 years to recreate the code bases present in Linux Foundation's current Collaborative Projects.
The total economic value of this work is estimated to be more than $5 billion dollars.
"The results meet the Linux Foundation's expectations. We knew it would be a big number. I should note we were much more conservative in our assumptions than previous analyses by us and others of Linux," said McPherson.
What's Included
The current Linux Foundation Collaborative Projects include AllSeen Alliance, Automotive Grade Linux, Cloud Foundry Foundation, Cloud Native Computing Foundation, Code Aurora Forum, Core Infrastructure Initiative and Dronecode.
The list continues: IO Visor, IoTivity, Kinetic Open Storage Project, Let's Encrypt, Node.js Foundation, Open Container Project and Open Mainframe Project.
More projects: OPNFV, Open Virtualization Alliance, OpenDaylight, openMAMA, R Consortium, Tizen, Xen Project and Yocto Project.
New Collaborative Projects announced this week include ODPi, ON.Labs and the Open API Initiative. Not all projects were included in the analysis due to a number of them just having become LF Collaborative Projects.
Study's Impact
The white paper emphasizes how long it would take to recreate the code with a large development team rather than by using open source methods. Open source has passed the point of no return, said McPherson.
"You just won't see single organizations trying to shoulder the burden of developing complex infrastructure on their own," she said.
Technical executives may benefit more from the report than developers, as it gives executives who are evaluating their open source strategies fuel for decision-making.
"It shows how valuable the projects are to use as part of a technology strategy," said McPherson. "It also shows a really interesting progression of open source adoption from people using open source, to open sourcing key technology, to now collaborating together with their peers and competitors on these large scale projects."
Winning Factors
Software is "transforming industries like transportation and healthcare," said McPherson. At the same time, the software industry itself is undergoing a massive shift.
Services and speed to market are key. So is managing the complexities inherent in deploying all those billions of code lines.
"Open source is the keystone of both of these shifts. The value shown by our report and the commercial adoption of this code paints a clear and compelling vision of the future for open source," McPherson said.
Scruffy Days Are Over
"Showing the total economic value of free/libre and open source software helps move from the perception of free software being community theater, and clearly shows it is professional," said Todd Weaver, CEO of Purism Computer.
"The benefit for software developers is that they can point to cash value for their software released under free licenses," he told LinuxInsider, "but the largest benefit is to those on the fence about free/libre and open source software, because average users realize that the quality is on par with, or in some cases superior to, the proprietary counterparts."