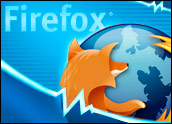 Mozilla's Firefox now has a campus edition, according to a Tuesday announcement by Mozilla.
The Firefox Campus Edition gives students access to music, lyrics, cover art, videos, photos and more, with add-ons FoxyTunes, StumbleUpon and Zotero.
The push is yet another chapter in the business of drilling down and customizing according to the wants, needs, and pastimes of target groups.
Mozilla's marketing team aims in this instance to hone in on the student experience. "Firefox Campus Edition is a great way for students to start enjoying a customized Web experience," said Mozilla.
The campus bundle will reach students in both have-fun and instructive ways. The Mozilla extensions are showcasing how far software developers have come in creating ways to interact, tag and search while on the Internet.
Research Plus
Along with FoxyTunes, which spreads the joy in musical encounters by finding lyrics, videos and bios for users, there is Zotero, a free research tool.
For purposes of bona fide research and turning incompletes into passing grades, Zotero is a big something. Zotero, which resides within the browser, can store the author, title and publication fields, and export the information as formatted references.
Zotero is a production of the Center for History and New Media at George Mason University. Some of its funding has come from the United States Institute of Museum and Library Services and the Andrew W. Mellon Foundation.
Community Muscle
The partnership with Mozilla is a plus for Zotero.
"This is a fantastic opportunity to expand the community of students, educators, and scholars who are using our free research tool," Daniel Cohen, Zotero codirector, told LinuxInsider.
"This community has been our greatest resource — providing ideas for features and taking the software in directions we hadn't imagined," he said.
Zotero's latest release has new features such as full-text indexing of PDF (portable document format) files and support for OpenOffice on Windows, NeoOffice and Linux.
Zotero's future goals include "building a self-sustaining open source community," Cohen told LinuxInsider.
Time to Think
For users, Cohen said Zotero's goal is "to provide the easiest way to do research, so that students can spend less time on tedious clerical tasks and more time on serious analysis and reflection."
The other big piece of Mozilla's Firefox Campus Edition is StumbleUpon. The service provides match capabilities in finding what the user will see as way-cool sites tailored to their interests. The word "stumble" is an understatement, as the user's click reveals sites matched to their personal preferences.
The discovery process is dynamic. Member stumblers get to rate content they find, which lets the engine learn more about content preferences, and lets users meet others with similar preferences.
Firefox Campus Edition is available as a free download.