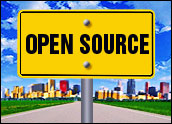 The OpenDocument Foundation, after five years of promoting the OpenDocument Format (ODF) for office applications, is switching direction and embracing a different format.
ODF, which is overseen by the Organization for the Advancement of Structured Information Standards (OASIS), has been accepted as an ISO (International Organization for Standardization) standard. Instead, the OpenDocument Foundation will now work on CDF, the Compound Document Format. CDF was developed by the World Wide Web Consortium (W3C).
"The problem we have with OpenDocument is that it was not designed to meet market requirements that we consider to be essential to the future of ODF and to our quest for a universal file format," the OpenDocument Foundation said. "We tried to adapt ODF to meet these market requirements through the use of five generic elements known as the ODF iX enhancements, and, our Universal Interoperability Framework Proposal. We were unable to convince the OASIS ODF TC (Technical Committee) that meeting these market needs were of critical importance, and that the ODF iX enhancements could get the job done.
"Our quest ended in April of 2006, when we gave up all hope of ever getting our ODF iX interoperability enhancements accepted by OASIS," it added. "At that point we went back to the W3C stable of Internet Technologies, and went to work on CDF, the Compound Document Format."
Contentious Effort
The move to develop open document standards for greater interoperability among office applications has been a contentious one, with bitter debate among the various participants. Further fueling the fire, last month the ISO refused to approve Microsoft's entry — Office Open Extensible Markup Language (OOXML) — as a standard.
"We at the OpenDocument Foundation have been displeased with the direction of ODF development this year," wrote Sam Hiser, the group's vice president and director of business affairs, on his blog.
"We find that ODF is not the open format with the open process we thought it was or originally intended it to be," he added. "Scoff, complain, criticize, discuss — but do not doubt that the motivations behind the proposal of WC3 CDF comes from fresh and healthy thought about the market's requirements."
Soured Relationships
"What's happened is that there's just not a lot of interest in their approach, and that has resulted in a lot of souring of relationships on the part of the OpenDocument Foundation folks," Douglas Johnson, standards manager at Sun Microsystems, told LinuxInsider.
The about-face in support should not have a significant effect on the move toward open standards, Johnson added.
The OpenDocument Foundation's decision to support CDF, however, is puzzling, Johnson said.
'I'm Perplexed'
"It doesn't seem like a good fit," he explained. "It's not designed for this, so I'm perplexed at their desire to go in that direction."
Interoperability is a burden that should be placed on applications, not formats, Johnson said. "I don't understand why it would be incumbent on anybody's format to incorporate interoperability — that's the application's responsibility. They're trying to put the onus in the wrong place."