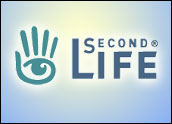 The world of technology contact centers is going to get a little more engaging.
IBM, forever scrambling to stay ahead of the game in customer interaction models, announced Thursday that a virtual IBM Business Center is open for business in Asia.
What makes this different from any other contact center, though, is that customer-service and technical problems receive the tender loving care of avatars — the virtual alter-egos of real people — and it will be located in the virtual realm of Second Life.
Expansion Plans
The IBM center is manned by IBM sales personnel in Malaysia, Singapore and Australia, backed by virtual avatar reps. IBM also plans to expand it to other countries in Asia.
New Zealand, Malaysia, Singapore and Australia were chosen because "we could bring them on board quickly, since they are primarily English-speaking," Maggie Blayney, director of Web strategy and innovation for IBM.com sales, told LinuxInsider. What IBM learns in running the center will provide lessons to apply elsewhere in Asia, she said.
India Slated
"We plan to support China, Japan, Korea, and India during the second half of this year," Blayney said.
Additional Asian targets are countries in which English may not be the primary language, she added.
Getting a Second Life universe for doing business is still new terrain in the corporate world, nonetheless. "We are at the beginning in determining how it applies to business," Blayney said.
Not Quite Ripe
Outside IBM, even while other marketers are always hungry to seize new ways to capture customers, there are still plenty of empty seats on the bandwagon.
Ask Forrester analyst Brian Haven. Earlier this year, he wrote a report that posed the question: Are virtual worlds really a second life for marketers?
Not yet, he found.
"For now, virtual worlds aren't quite ready to meet the demands and expectations of marketers," said the report. Companies expecting an immediate ROI (return on investment) should wait at least a year, the report said.
Avatars in Their Place
Blayney would not argue that virtual worlds can entirely replace getting out there and selling stuff, whether it's servers or beets.
"Clients can still get valuable information and connect with the right IBM people via the Web or via the phone."
Lithe and brawny avatars aren't likely to replace IBM's telesales reps working in dozens of sales centers, and they won't replace information posted on the company's Web site, either. Rather, the IBM Virtual Business Center is an additional channel for clients, according to Blayney.
Taking a Chance
Whether virtual worlds take off in business sooner than later may be open to debate, but IBM has not been the type to wait and see what every other corporation does. The Linux story, where IBM was not only an early adopter, but an early corporate supporter, is a case in point.
Virtual worlds serve as "a compelling interaction model," Blayney said. "There's a rise in social computing, an increase in 3-D immersive games and social worlds, and rapid advances in technology, particularly broadband. These are spurring a powerful transformation of how people will interact on the Web."