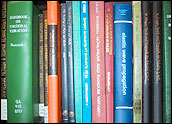 Pandigital, the company best known for its digital photo frames, on Monday entered the e-book reader fray with an Android-powered device featuring a US$199 price point and a 7-inch color display.
, the Pandigital Novel also includes an integrated e-bookstore with easy access to Barnes & Noble's catalog of more than one million e-books, newspapers and magazines, plus more than half a million free classics and a wide variety of other free e-books.
With a compact design that measures 5.5 by 7.5 by 0.5 inches and weighs only 16 ounces, the WiFi-enabled device is due to be available in the United States next month through a variety of national retailers.
'Much Like a Media Tablet'
The device "looks very much like a media tablet in terms of functionality," Susan Kevorkian, program director for IDC's mobile media and entertainment service, told LinuxInsider. It features an LCD backlit screen rather than the e-ink technology Amazon's Kindle and many other e-book readers offer.
The Pandigital Novel is aggressively priced, Kevorkian noted. Among its competitors will be Borders' $150 Kobo e-reader, as well as Amazon's $259 Kindle and Apple's $499 iPad.
Touchscreen Interface
The Pandigital Novel's full-color TFT LCD display lets reading enthusiasts enjoy books and periodicals displayed in personalized bookshelves with full-color book covers and original color photos. The full-color 800 x 600 resolution and edge-to-edge glass screen also let users enjoy digital photos in a virtual album or watch video on the go.
A number of e-book formats are supported — including PDF, EPUB and HTML — and a built-in mini-USB port provides easy transfer of files between the device and a computer.
A responsive touchscreen and intuitive user interface, meanwhile, make it easy to navigate and control applications on the device.
With a touch of the screen, for instance, users can search for word meanings using the built-in dictionary, review past references with word searches, and make notes with the virtual keyboard. They can also highlight important text, create multiple bookmarks, and change the font size for optimum viewing.
Android and ARM
Featuring the Android operating system and an ARM11 mobile processor, the Pandigital Novel has a built-in, full Web browser so users can quickly go online to update social media sites and check out recent news, events and weather.
A built-in email application lets users stay in touch, while a built-in audio player gives them access to their music from virtually anywhere.
One GB of memory comes standard with the device, but an SD/MMC memory card slot can support up to 32 GB cards for additional space. The Pandigital Novel's battery life is up to six hours in reading mode.
'Very Good Timing'
Though many new players are entering the market for Internet tablets, "there's still room for more advanced and sophisticated brands like Pandigital," Harry Wang, director of health and mobile product research with Parks Associates, told LinuxInsider.
By focusing on a smaller screen, Pandigital has made its device not only more portable but also more affordable, Wang noted.
"That's a great price point for this type of product," he said. "It makes it very competitive and very appealing to consumers, and the summer — with Father's Day, graduations, etc. — is very good timing for the product to hit the market."
'A Great Price Point'
Wang is also impressed with Pandigital's retail plans, and with the Barnes & Noble partnership for content.
His only concern: "I hope they can improve the battery life," which is roughly half that of the iPad, he said.
"If they can improve that, it will truly be a match in every aspect, and a great price point," Wang concluded.
The Android Advantage
Pandigital's use of Android, meanwhile, could be an additional advantage.
"We expect to see a proliferation of Android-based media tablets coinciding with the expansion of Android in smartphones," IDC's Kevorkian noted.
That's due at least in part to recent changes Apple made to the terms and conditions for its App Store, she explained — one result of which could be increased interest in Android as a developer platform.
"That, in turn, will mean compelling content will be available for users," Kevorkian said. "It also means Android Market may showcase new apps and content before the App Store does."