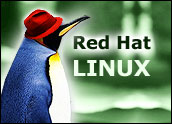 Red Hat has by all measures hit the big time, providing validation of the open source business model that even the harshest critics will have a hard time brushing aside. In its fourth quarter, Red Hat's revenue reached US$245 million, up 25 percent from last year.
The Linux distribution vendor's fourth quarter subscription revenue was $209 million, up 24 percent from the previous year. The company's fourth quarter saw GAAP earnings per share of $0.17, up 42 percent year-over-year, and non-GAAP EPS of $0.26, up 37 percent year-over-year. The fourth quarter's operating cash flow was $95 million, up 22 percent from the previous year.
A Cool Billion
"With record bookings and billings in the fourth quarter, we are on a run rate to become the first pure-play open source company to achieve a billion dollars in revenues next fiscal year, a milestone achievement for Red Hat and the open source community," said Red Hat President and CEO Jim Whitehurst in announcing the results.
Red Hat is taking open source users to the next wave of computing, the cloud.
"We believe the strong demand we experienced was largely driven by customers who are modernizing their data centers and preparing their infrastructure for cloud computing," Whitehurst noted. "The comprehensive portfolio that Red Hat has developed with platform, virtualization and middleware products provides enterprise customers with a foundation to deploy the next generation infrastructure."
Red Hat did not respond to the E-Commerce Times' request for comments by press time.
Red Hat Stays on Top
Red Hat's success can be attributed to its persistent efforts to build on its Linux foundation, staying current in a fast-moving industry through the constant evolution of its array of products and services, said technology project manager and Geek 2.0 blogger Steven Savage.
"They put years into it. They tried different things. They were very dedicated. They expanded their scope. They're evolved — and they kept evolving. Red Hat doesn't slow down," he told LinuxInsider. "Oddly, I think their use of Linux and open source has been expanded to make them a more reliable multi-product, multi-service company."
Among open source companies, Red Hat stands alone — and that's not likely to change any time soon.
"Red Hat has a well-established reputation; they've been around a while, and they have serious brand recognition," noted Savage. "I don't see anyone re-inventing themselves like Red Hat. Their competitors are the more established companies — or companies that will evolve to be more like Red Hat."
That said, the fragility of the overall economy poses some difficulties for Red Hat.
For one thing, "Red Hat's relatively unique origin doesn't exempt them from a strange, confusing market and economic changes," said Savage.
"Secondly, with other established companies in the space they work in, they will find themselves facing enough competitors," he continued. "Third, with the move to technical ecosystems — a la Apple — Red Hat will have to keep up with the changes. Finally, as everyone is trying to cut costs, there's a point where being the cost-cutting alternative creates diminishing returns. I also wonder where their plans are for Android, being a company so associated with open source."
Leading the Linux Way
Even taking into account its challenges, Red Hat's advance toward the $1 billion mark indicates it's doing plenty right and is on a good footing for success and growth.
"They have always been one of the leaders in the Linux space," Jim McGregor, chief technology strategist at In-Stat, told LinuxInsider.
"The number of competitors has dwindled to a select few in-house and third-party solutions over the past decade," he pointed out. "Being an independent third party and a leader definitely puts them in a great position to succeed were others have failed."