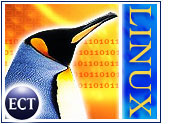 Enterprise infrastructure and wireless software provider Sybase announced on Wednesday that it will be offering the first free deployment version of Sybase ASE Express Edition for Linux, an enterprise-class Linux database.
With the introduction of this edition, the company notes that enterprises, the developer community and small businesses will be able to build, test and deploy new applications with no license fee. The Express Edition is not only free for development purposes, but also can be deployed onto production systems.
David Jacobson, Sybase's senior director of database and tools marketing, told LinuxInsider that the company expects product adoption from a range of customers.
"We see many people wanting to experiment with Linux, and starting with small deployments to minimize their costs," he said. "This is a way from them to scale up without risk."
Now Featuring
Sybase was one of the first vendors to ship a relational Linux database in 1999, and has found success with ASE, the company's adaptive server enterprise product. Sybase has offered ASE Express Edition to its customers running ASE, which is currently being used by some 40,000 companies and organizations.
At this point, the company is inviting new application developers and database administrators from the Linux community to try the database and take it from development through deployment.
Jacobson said he believes the Express Edition is superior to other free databases because it has several rich features and no General Public License restrictions or complex licensing issues that might hinder developers.
Where its features will be most useful, he said, is with companies that have done development with Linux databases to save money and now want to scale up.
"When you migrate from an open source to an enterprise system, you have risks in terms of data migration," he said. The Express Edition removes the barriers that occur when bringing deployment into a commercial database environment, he noted.
To Market, To Market
There are other free Linux databases, said Forrester analyst Noel Yuhanna, but Sybase will get a strong hold on the market with ASE Express Edition.
"It's a great move by Sybase, especially to attract some of the SMB market, to offer low-cost solutions," he told LinuxInsider.
One compelling advantage for customers will be the ability to upgrade to the company's small business edition or other products. That will be important, considering that Yuhanna notes ASE's 5-GB limit is a concern. "I think that's small for the SMB market, considering that most open-source databases have an average of 10 to 20 GB."
What might have some customers willing to work within the limitation is more flexibility and support than they would have gotten with other open-source databases.
"The company has good support, reliability and an upgrade path," said Yuhanna. "Open-source databases don't have a high deployment rate at the moment in medium to large applications. Sybase has a strong hold in making a mark there."
Competitive Edge
Although Yuhanna believes Sybase has a firm foothold in its market, the company faces competition from some large players. Mainly, companies that have waded into Linux and have reached the point where they need larger development and deployment options are faced with going in a Unix direction or continuing with Linux.
That makes companies like IBM and Oracle the major players, but Jacobson believes that Sybase has an edge. "Many of our competitors are offering free development licenses," he said. "But this is the first free production license."
Yuhanna noted that a lesser competitor to Sybase would be Microsoft, with its recently announced SQL Server Express Edition, but Jacobson feels that the company is predominantly in competition with Unix-based options.
In general, Sybase is confident that the edition will help companies to try Linux databases without cost risks or migration hassles. Because of that, Sybase is optimistic about the Express Edition's chances of success.
"We think there will be an extremely good reaction in the market," said Jacobson. "It's been very well received by our current customers, and we're excited about its release."