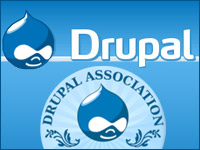 Taking its relationship with Drupal to the next level, the Obama administration announced on Wednesday that it has released to the public some of the custom code it's developed for the Whitehouse.gov website.
"This code is available for anyone to review, use, or modify," wrote Dave Cole, senior advisor to the CIO of the executive office of the president, on the White House blog. "We're excited to see how developers across the world put our work to good use in their own applications."
Cole also reportedly announced the news during a keynote on Wednesday afternoon at the DrupalCon trade show in San Francisco.
Citizen Engagement
The Obama administration announced back in October that it had embraced open source content management system Drupal, replacing proprietary technology that had been inherited from the George W. Bush administration.
The primary goal behind the move was to improve the tools visitors use to engage with White House officials and each other, officials said.
Since then, the administration has developed several custom modules to enhance Drupal. Four of those are represented in the newly released code.
Scalability Improvements
First is a module called"Context HTTP Headers," which allows website builders to add new metadata to the content they serve.
"We use this to tell our servers how to handle specific pages, such as 'cache this type of page for 15 minutes' or 'that type for 30,'" Cole explained.
A second module called "Akamai" also addresses scalability, allowing the WhiteHouse.gov site to integrate with its content delivery network of the same name.
A Group Effort
In the realm of communication, the administration has developed "GovDelivery," a module designed to enable more dynamic emails tailored to users' preferences.
Finally, with an eye toward the accessibility of the WhiteHouse.gov site, the administration has developed software that helps it make sure all images on the site have the appropriate metadata to make them readable via screen-reading software. The new "Node Embed" module is designed to enable that as well as make it easier to manage the rich photos and video content on the site, Cole said.
Now, "by releasing some of our code, we get the benefit of more people reviewing and improving it," he added.
Drupal was created by Dries Buytaert, who is now cofounder and CTO of commercial open source software company Acquia. Acquia supports the technology and also helped develop the new government site.
'A Highly Virtuous Cycle'
"It's rewarding to see the White House team making available its assets," RedMonk analyst Stephen O'Grady told LinuxInsider. "It's a highly virtuous cycle: Public-supported organization uses open source code as a foundation, then gives back to the development process."
Indeed, "the contributions being made by the WhiteHouse.gov developers and support staff are significant, meaningful pieces of code for improved scalability, email outreach and accessibility that can benefit any and all Drupal users," Jay Lyman, analyst for enterprise software with the 451 Group, told LinuxInsider.
The move also represents "a big boost of confidence and credibility for Drupal and other open source software," Lyman added. Specifically, it's a boon for Drupal simply "that such a government organization and site would use it," he noted. For open source, meanwhile, "it shows users and customers can and do give back."
'An Evolution'
Overall, the move demonstrates the maturation of free and open source software, Lyman said.
"I think this shows an evolution of open source software where open source users and customers are increasingly aware of the benefits of contributing code, sharing and participating in open source software communities, which includes getting a say in the future direction and features of the software," he concluded.