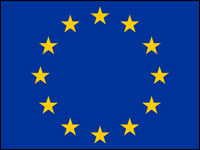 A high-ranking European Union official urged the use of open standards and open source software Tuesday during a speech in Brussels at a conference Tuesday hosted by OpenForum Europe.
In order for companies to compete fairly against each other in the technology industry "standards are more important than ever," said Neelie Kroes, European Union competition commissioner.
"They often facilitate economies of scale, but their real impact on technology markets is with interoperability. Interoperability encourages competition on the merits between technologies from different companies and helps prevent lock-in. Standards are the foundation of interoperability," she explained.
Kroes acknowledged proprietary technology has been "at the heart of Europe's success in second- and third-generation mobile technologies" and that there will always be a place at the table for proprietary technology and formal proprietary standards. However, open, well-documented standards and open source technology are better for businesses and consumers, she asserted.
"When open alternatives are available, no citizen or company should be forced or encouraged to use a particular company's technology to access government information," she continued.
Competition Crusader
Kroes' remarks are unsurprising considering her four-year battle with Microsoft over the company's alleged anticompetitive practices and lack of interoperability, for which the EU imposed a US$613.4 million fine in 2004. Accusing the software maker of failing to comply with EU competition policies, the EU later levied another fine against the company. The second stood at $2.7 billion, more than four times the original fine.
"We all know that the Commission has found competition problems in at least some technology markets," Kroes remarked. "The Commission has never before had to issue two periodic payments in a competition case. … And there are other cases of alleged unlawful conduct pending."
The "other cases" may refer to the Commission's investigation into the International Standard Organization's (ISO) decision to add Microsoft's Open XML document format as a second open standard. The addition was atypical in an industry for which one standard usually rises to the top based on consumer choice, as in the case of VHS versus Betamax videotape formats.
Brazil, India, South Africa and Venezula have appealed the ISO's decision ratifying the format as an international standard.
"[Open XML] might be considered by some an open standard. However, the process and fast-tracking has prompted not only skepticism and controversy, but also appeals from a number of nations that are ISO members," said Jay Lyman, an analyst at the 451 Group.
"There are some who will never accept the idea that Microsoft has changed. However, the company does not do itself any favors when it insinuates patent issues in Linux or uses overly aggressive lobbying tactics that remind us of the Microsoft of old," he continued.
In addition, investigators are reportedly looking into allegations that Microsoft gamed the ISO's system somehow.
"If voting in the standard-setting context is influenced less by the technical merits of the technology but rather by side agreements, inducements, package deals, reciprocal agreements, or commercial pressure … then these risk falling foul of competition rules," Kroes stated.
"In addition, if we are to include proprietary technology in a standard, then ex ante disclosure may help those involved make a properly informed decision," she continued.
Open Source and Open Standards
An open standard is publicly available to developers and does not require users to pay royalty fees or sign licensing agreements or ask permission to use it.
"Much excellent technical development has been driven by non-proprietary standards — the Internet is awash with acronyms for non-proprietary standards: HTTP, HTML and XML," Kroes noted.
There can be no question that open standards — truly open and not vendor or consortia-specific — contribute to better compatibility, according to Lyman. Open source software furthers that easy compatibility.
"Open source and its modularity also bring greater compatibility to the table. What is perhaps most significant here is that the drive and demand for compatibility and interoperability is not coming from vendors, open source advocates or antitrust regulators. It's coming from customers, and open source has played a significant role in showing end users the advantage of openness, flexibility and transparency," he told LinuxInsider.
Although there may be a perception that open source technology such as the Linux operating system is too difficult for average consumers to use versus proprietary OSes from Microsoft and Apple, Lyman pointed out that "the reality and the perception of Linux difficulty is decreasing.
"As new form-factors such as netbooks and MIDs (mobile Internet devices) bring Linux to users, they are often and largely unaware of the operating system. Distributions such as Ubuntu, Xandros and others have proven Linux can be as easy to use as Windows. Vendors are also making Linux easier to run, offering options to run Linux inside of Windows, alongside Windows, on USB sticks and LiveCDs, so that complication/difficulty factor is changing," he explained.
The technology industry has begun, of its own volition, to migrate away from a primarily proprietary environment to a more open one.
"There is definitely a movement –actually a number of movements — toward openness. [It is] not only in social networks and games, but also in mobile, embedded and other settings. Vendors now realize they don't have to 'own' a standard to benefit from it. Once again, open source has helped to illustrate this," Lyman pointed out.