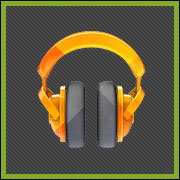 Google Play Music is free at Google Play.
Google has refreshed its music app. It's a big deal, because Google has introduced custom radio and an a la carte music streaming service, All Access, for an introductory price that's $2.00 cheaper than a la carte streaming leader Spotify.
Fee-based Spotify, Rdio and now Google Play Music All Access are different from free streaming mobile apps like Pandora and Slacker because they allow a la carte listening, rather than offering a curated stream.
You can try the service free for 30 days, and if you start a trial by June 30, it will then cost $7.99 a month to continue. Current leader Spotify's equivalent premium mobile and download-friendly pack is $9.99.
And yes, Google's product looks good, with a fresh orange interface. It looks good and sounds good. However, there are issues.
I was heading out this week on a long drive, so I was keen to try it.
What's New
You can now listen to songs or skip songs with no limits; you can access custom radio stations; and you can download music.
Google Play Music already let you add songs from your own collection; automatically sync your stored music across devices; purchase music; and share songs with friends — all ad-free.
For the purposes of this review, I'm looking at the newly introduced streaming-related features only.
The Good: Quality
First, sound quality is excellent. Google reckons that it plays your cloud music at up to 320kbps, which is outstandingly good and comparable to premium Spotify and Rdio.
Google Play will adjust the bit rate of its stream based on your connection speed, but I couldn't tell the difference between the paid Spotify and the streamed Google product over WiFi.
Free services like Pandora, stream at a noticeably degraded 128kbps, although paid upgrades are available.
More Good: Offline Listening
Google Play allows you to listen to streamed music offline — streamed music being the music that you haven't purchased outright or uploaded from a PC.
Here's a reason to buy the heaviest specified phone you can get your hands on next time around, because Google's All Access songs won't save to an SD card — it stores the offline music on the device.
Dodgy Naming Conventions
If you want to read the help files online, don't do as I did and read the files related to Google Play Music Manager, or music on Google Play.
You need to read about Google Play Music All Access. They are three different things.
To further complicate matters, the Google Play store app page is called Google Play Music, not Google Play Music All Access. Scary — are we seeing the new Microsoft being born before our very eyes?
No Sonos
There's no Sonos support. This is a serious omission, because Sonos is the ipso facto standard for high-quality Internet-based streaming audio in the living room.
I had to Bluetooth a connection from my phone to my Sonos hi-fi, which results in a degradation. I'd have liked a native Sonos stream like Pandora, Spotify, Rdio and others provide.
Compatibility Problems
I had to try three different devices before I got the app to work. I won't bore you with the details, but I got a hip-hop scratching, echo-like reprise on all tracks on a smartphone and memory isssues on a tablet.
I finally got the streaming element of the app to work on a cheapo Samsung Galaxy Y smartphone.
Downloading Problems
Even though the app showed that I had half a dozen entire albums saved in the My Library On Device section, once I drilled down, I could see that only one or two tracks of each streamed album actually had made the download. The rest were still in the download queue.
Downloads appeared to drop when the device's screen timed-out. I've found this to be a common issue with WiFi and Android. There likely needs to be some kind of WiFi keep-alive in the next release — as there is with some Voice Over IP apps like GrooveIP.
Watch this, or you'll have a disappointing car ride, as I did. Look for an orange pin that indicates a full album download. Bizarrely, even with an orange pin I experienced unplayable track issues on the Galaxy Y due to an apparent lack of memory — this was the same device that had worked at home base.
Conclusion:: Google Play Music All Access is promising, but stick with Spotify until the next release, which hopefully will fix some of its teething problems.
Want to Suggest an Android App for Review?
Is there an Android app you'd like to suggest for review? Something you think other Android users would love to know about? Something you find intriguing but aren't sure it's worth your time or money?
Please send your ideas to me, and I'll consider them for a future Android app review.