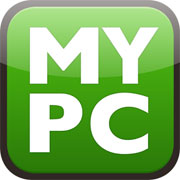 GoToMyPC is available for free in the Google Play Store, but accessing machines costs US$9.95 per computer. A one- month trial is available.
If you've had any technical support dealings recently, you may have experienced the wonders of a tech agent taking over your PC remotely — with your permission — and running ghostly commands and installs using remote-access software.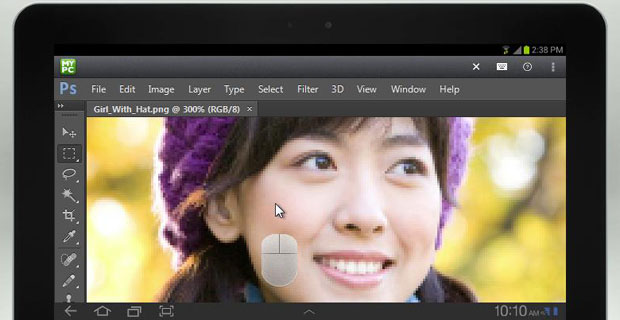 I saw this first-hand recently when a Microsoft support engineer had to repair a failed Office installation on a machine of mine. The problem was related to a 32-bit Office being installed on a 64-bit machine, causing Adobe Acrobat trouble.
The engineer impersonated a mystical apparition, and eventually the job was done.
Note to Microsoft: You might want to run a bit-verification checksum on Office downloads in the future, so inattentive Office purchasers like myself get the right version. Just a suggestion. It might save us all a bit of time — a couple of days of engineer time on my machine, in your case.
Anyway, if you fancy connecting to PCs remotely, just like the ghoulish Microsoft techies do, GoToMyPC is for you.
I've actually used the Citrix service a lot PC-to-PC over the years and had great success with it across continents.
GoToMyPC's surprisingly speedy and usable Android app lets you remotely access a PC and use the PC like you're in front of it. Think of it as a remote control for your laptop — when you're out of the workplace, say.
The App's Usability
Setup is simple, but you do need to install some software on each PC that you want to access. Plus, you have to learn some initially nonintuitive commands, like toggling the keyboard for a three-finger tap on the remote mouse.
However, pinch opening and closing on the Android device to zoom in and out on the remote PC is intuitive, as is tapping the Android device screen to find the virtual mouse, and then tapping again on the left side for a left mouse click and the right side for a right click.
Testing the App
In tablet testing, I was able to access a remote European PC that was 6,058 miles from my current California location and successfully launch a Firefox browser, allow some Flash plug-ins and run some speed tests on the remote machine. I could have gone on with more activities.
Ping is a measurement of how long packets take to reach you and is a useful measurement of latency over the Internet. Download speeds locally in Europe were in the 2.65 Mbps range each time, with a 29 ms local ping. My local ping at my base location in the U.S. was a good 16 ms.
As I would expect, pinging servers between the two tested locations, over some thousands of miles and numerous switches, took longer, at 162 ms.
However, I found the experience immensely usable at that latency, over that distance, with little on-screen delay — although there was some.
The Feature Set
Other useful features in GoToMyPC include a send of the Control-Alt-Delete command for rebooting a hung remote machine; locking the machine upon disconnection; encryption; and zoom.
Having said that, one of the refreshing and enjoyable elements of using this app was the lack of complicated features requiring user intervention.
I could imagine that an app like this some years ago would have had armloads of micromanaging options to fiddle with. This doesn't, however. It does what it says it does in a remarkably simple UI.
We have Apple iOS to thank for stripped-down UIs in software, and this app is a good example of that mobile methodology translated into an Android app. Overall, an excellent experience.
Want to Suggest an Android App for Review?
Is there an Android app you'd like to suggest for review? Something you think other Android users would love to know about? Something you find intriguing but aren't sure it's worth your time or money?
Please send your ideas to me, and I'll consider them for a future Android app review.