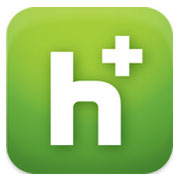 Hulu Plus, an app from Hulu, is available for free at Google Play, but the service requires a US$7.99/month subscription. The 5-year-old subscription streaming video service known as "Hulu Plus" has doubled its subscriber numbers in the last seven months to more than 2 million, according to numbers bandied about by the company.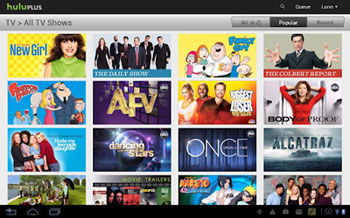 Hulu is a joint venture between investors and television operators: Comcast's NBCUniversal, Fox Entertainment and the Walt Disney Company. Competitors include Netflix and cable providers like Time Warner Cable that can stream live television to unrooted Ice Cream Sandwich OS devices.
Hulu Plus, the paid model, is now available on seven Android tablets, so LinuxInsider decided to take a look at just what you get for the $7.99 a month subscription, and why you'd want to pay when there's a free Hulu version available.
Supported Devices
Supported Tablets: Asus Eee Pad Transformer; Asus Eee Pad Transformer Prime; Motorola Xoom; Motorola XYBoard 10.1; Toshiba Thrive; Acer Iconia; LG G-Slate; HTC Flyer; and Vizio 8″ Tablet.
Supported phones include a bunch of HTCs and Motorolas, plus the G2, Nexus One, Nexus S, LG G2X and LG Revolution.
Trouble in Paradise
Here's the caveat though, and it's possibly the deal breaker. Rooted devices are not supported, and the HDMI (High Definition Multimedia) output is disabled on my device, a Toshiba Thrive.
HDMI is the output that you'd use to send the audio and video to a television. It's one of the connections on your device. This double-play nobbling is related to DRM (Digital Rights Management.)
Installing the App
Installing and loading the app work just fine on both rooted and unrooted devices. If rooted, the app can be used to manage your Hulu Plus queue for other Hulu Plus-enabled devices, which include PCs, Smart TVs and game consoles.
Managing your queue via phone or tablet for viewing at another time on your television is not a bad use for the app, if a little castrating, and it works well. It would be worth installing it just for that.
Using the App
Browsing for TV shows and films is lively and colorful, with splashy stills from the shows. A "More Details" text description is helpful for figuring out if you've seen an episode already before you add it to your queue.
If you've used the free Hulu Web-based app, the interface is similar with useful "Recently Added," "TV Genre" and other panels. Touching a panel lets you drill down.
Display Glitch
One problem I encountered involved a portrait to landscape issue. Hulu Plus failed to display properly in portrait mode on my tablet.
This is a minor issue, and I can't see any reason why you'd want to use Hulu Plus in portrait mode anyway, bearing in mind landscape more closely resembles the 16:1 aspect ratio seen in televisions.
Video OK?
Video reportedly plays fine, although I didn't test it because I wasn't prepared to unroot my tablet — out of principle.
I've not heard of widespread playback complaints.
Real-World Benefits
I was interested to see what the real-world benefit for me would be in buying the $7.99 monthly subscription after the week-long trial, compared to using the Web-browser-based free Hulu version on a PC hooked-up to my television.
I performed a search for some shows I commonly watch for free on the plain Hulu website. Shows from recent "In Plain Sight" seasons were available on free Hulu, but not on paid Hulu Plus. Recent "Cougar Town" episodes were available on paid Hulu Plus, but not on free Hulu.
Therefore, I strongly recommend browsing and searching for the shows you commonly watch before plonking down any cash, because you may find the free Hulu will suffice for your needs.
The Monkey Wrench
Plain, free Hulu streaming can now be obtained on mobile devices with Daniel Lockard's fabulous $0.99 Flash Video Browser app that lets you play any flash video as if you were on a PC.
The app is available in the Google Play store and also handles mobile-blocked You Tube videos.
In Conclusion
Check that the shows you want to watch are included in the Hulu Plus subscription, because you may find you can get by with the free Hulu. There doesn't seem to be any logic to the selection of shows available on Hulu compared to Hulu Plus.
You may find you need both Hulu and Hulu Plus. However, be aware that you may not be able to use the Hulu Plus Android app to watch anything if you're rooted. Don't expect to output to a big-screen either.