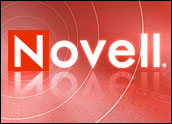 Microsoft is bumping up its monetary investment in its controversial partnership with Novell. Styling the deal as a so-called incremental investment increase, Microsoft will buy up to US$100 million in Suse Linux Enterprise Server support certificates.
The certificates are sold and exchanged for IT support from Novell for its Suse Linux Enterprise Server.
Microsoft and Novell struck their deal in November 2006 in an effort to boost interoperability between Microsoft's applications and Novell's open source operating system. Under the terms of the five-year deal, the software maker ponied up $240 million to buy Novell certificates to sell to customers.
In the following year and a half, Novell has invoiced more than $157 million in certificate revenues, or 65 percent of the original allotment, according to Microsoft.
"Microsoft is under tremendous market pressure from customers to enable interoperability with open source solutions. Their partnership with Novell enables them to accomplish that within the framework of what Microsoft views as appropriate intellectual property practices," said Bernard Golden, chief executive officer at Navica.
The new investments will be effective Nov. 1.
Frienemies Coming Together
Nearly two years after Novell entered its pact with Microsoft — a deal with the devil in the eyes of some open source backers — questions still remain about why the two companies would join forces.
Of particular concern was the licensing agreement the two companies signed, which includes a clause prohibiting Microsoft and Novell from suing one another's customers for intellectual property infringement. [*correction]
Six months after it made its Novell deal, Microsoft asserted that open source software infringes on some 235 of its patents, prompting a round of questions about the implications of its alliance with Novell.
Microsoft naturally would like for every enterprise user to run Windows, but it also realizes that nearly all enterprise data centers and server rooms have multiple operating systems, explained Jay Lyman, an analyst at The 451 Group.
"If you look at the two fastest server [operating systems], you'll see Windows and Linux. Microsoft figures there is going to be so much Linux in use, it had better get involved," he told LinuxInsider.
"There's a lot of Linux out there — much more than Microsoft generally signals publicly — and their customers are using it, so it's important that Microsoft have a good interoperability story on that front. Linking up with a Linux vendor is a good way to do that," added Paul DeGroot, a Directions On Microsoft analyst.
"Novell is a relatively weak player in the Linux market and therefore more malleable. They also have a good partner channel, and partners tend to be more opportunistic than vendors themselves, so Microsoft could realize some incidental sales through that channel," he told LinuxInsider.
Working Partnership
Given the joint venture's roster of big-name customers such as WalMart, BMW, Siemens and HSBC, both companies have benefited from their partnership, but in different ways.
Novell's growth as a key player in the Linux client and server operating environment market is due in part to its relationship with Microsoft, according to a May report from research firm IDC.
"Time has indicated that this partnership is good for both companies," The 451 Group's Lyman told LinuxInsider, adding that Novell has seen the greatest benefit from the deal.
IDC numbers show Novell led its competitors in growth of product shipments year-over-year in 2007 with 38.6 percent, compared to Red Hat's 20.9 percent.
"Novell has received a healthy boost in its Linux revenue thanks in large part to the Microsoft Suse Linux subscriptions. Both companies have leveraged the Linux-Windows harmony story to gain significant new customers. Microsoft has managed to attach its name — and, potentially, software — to enterprise Linux adoption," he noted.
Though Novell has profited from its Microsoft deal, Navica's Golden believes Microsoft is the big winner, though its rewards are not as apparent.
"Microsoft gains more indirectly as it enables them to pursue interoperability within their IP framework approach. Overall, however, Microsoft gains more since this helps them shore up their formidable revenue base, which dwarfs Novell's," Golden pointed out.
The companies' customers ultimately are the real beneficiaries, said both Lyman and Golden.
"Customers win two ways: For those that work with Novell, this is good since technical interoperability and direct partnership help them use Novell better. Other open source companies' customers also benefit since much of the work done in collaboration between Novell and Microsoft also applies to other open source products," Golden continued.
"Customers are pretty much the reason for this, so they do end up winning, and not just Novell-Microsoft customers, but Linux, Windows and multi-OS users too," Lyman added.
Backdoor Intelligence
Microsoft has additional motives behind the deal, according to Directions on Microsoft's DeGroot.
"What's key to this relationship is that to take advantage of it, customers must be using or considering Microsoft software," he said.
Microsoft is not paying people to adopt Linux, he contends; rather, it is helping them run their Windows platforms in a heterogeneous environment.
"So Microsoft learns about some of the challenges that customers face, what workloads they're using Linux for and which they're using Microsoft for," DeGroot explained.
Because it is hard to track Linux adoption, Microsoft gleans useful intelligence through its relationship with Novell, according to DeGroot.
"While you can get numbers for the number of servers that go out with Linux on them, or Red Hat's license revenues, a great many customers simply download the product and, in many cases, install it multiple times," he pointed out.
"From Microsoft's perspective, the money they're spending on this is trivial, and the knowledge that it's producing may be very valuable," he concluded.
---
*ECT News Network editor's note :
The original publication of this article stated that Microsoft and Novell agreed not to sue one another for copyright infringement. In fact, Microsoft agreed not to sue customers of Suse Linux Enterprise for IP infringement, and Novell agreed not to sue customers of Microsoft Windows for IP infringement, according to Microsoft spokesperson Karin Rosain. We regret the error.
---