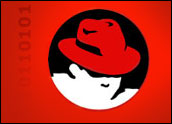 After almost a decade at the helm of open source software vendor Red Hat, Matthew J. Szulik is stepping down, to be succeeded at the start of the New Year by former Delta Airlines executive James M. Whitehurst as president and CEO.
Szulik, who replaced Bob Young as CEO in 1999 shortly after Red Hat's initial public offering, will continue to serve as chairman of the board of directors. He is reportedly leaving because of family health issues.
"I take pride when customers and industry types comment to me that the people of Red Hat are 'different,'" Szulik wrote in a farewell blog post. "Through our actions, the open source community and the people of Red Hat are defining a modern economic relationship between developer and customer.
"What was once considered a joke in 1998 no longer is," he added. "Today, governments and industry are responding to the values and practices of open source."
'A Talented Executive'
Whitehurst joined Delta Airlines in 2002 and served in various roles, most recently as chief operating officer responsible for operations, sales and customer service, network and revenue management, marketing and corporate strategy. Before that, he was vice president and director of The Boston Consulting Group.
"The board is delighted that Jim Whitehurst will serve as CEO," said William S. Kaiser, lead director on Red Hat's board of directors. "We are confident that he will bring a combination of strategic insight and operational excellence needed to sustain growth while continuing to deliver industry-leading customer service. His experience with large, global companies will be essential as Red Hat continues to scale to (US)$1 billion in revenue and beyond."
Whitehurst is "a talented executive who has successfully led a global technology-focused organization," Szulik added.
Widespread Surprise
The changing of the guard at Raleigh, N.C.-based Red Hat came as a great surprise to much of the industry, particularly given the company's rosy third-quarter earnings report, which exceeded many analysts' expectations.
"This is pretty big news, and obviously a surprise to many folks," Jay Lyman, an analyst with the 451 Group, told LinuxInsider. "Szulik's always been fixture at Red Hat, and we're wondering, why now?"
Szulik's wife is reportedly seriously ill, but the change may be at least in part a response to analyst downgrades that led up to Red Hat's most recent earnings call, Lyman said.
Entering the Mainstream
Whitehurst, meanwhile, is an interesting choice given that he's not familiar to open source communities or companies, Lyman noted.
"At the same time, I think it may show that Linux and open source software are just like any other products," he pointed out. "Red Hat is focused on operational efficiency and strategy — traditional Fortune 500 hallmarks of doing business. I think this speaks to the maturity and acceptance of Linux and open source as a viable business model."
Whitehurst is also reportedly a Fedora user, "and that should count for something," Lyman added.
The big remaining question is what the change will mean for the potential acquisition of Red Hat in the upcoming year, Lyman said.
"We'll probably see fairly soon next year what's happening in potential M&As with Red Hat," he predicted.
M&A Potential
"Typically, when companies make a move like this — bringing in someone from a large company that's also a potential large customer — they will try to make a large play for large accounts and use the stature of the new CEO as way to do that," Rob Enderle, president and principal analyst with the Enderle Group, told LinuxInsider.
Such a strategy doesn't always work, however, primarily because the person coming in may not have the background to run the business.
"Managing programmers — especially open source programmers — is very different from managing pilots," he explained.
Whitehurst will almost certainly be used as a "relationship resource," Enderle predicted, but "you have to wonder if he's being used to position the company for a sale. Given the mismatch in background, it's possible that's all he'll be able to accomplish."