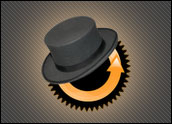 ROM Manager Premium, an app from ClockworkMod, is available for US$5.99 at Google Play.If you've been getting into flashing ROMs on your devices, you're familiar with thepalava that goes with it: booting to recovery, swapping cards, adb, fastboot, renaming zipfiles, and the rest of it.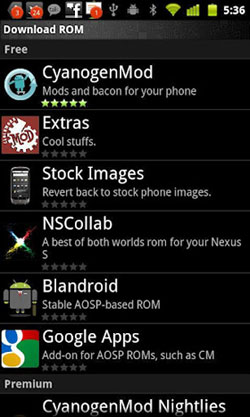 ROM Manager, from ClockworkMod, the recovery software maker, claims to largelyalleviate the kerfuffle by providing a one-stop app that launches and automates many ofthese tasks. It also provides safety nets, like backups, to help mitigate problems.
If you've rooted your device, the next step down the hacking road is to flash areplacement ROM. Why? Because it's there. It's like Everest.
If you've flashed a new ROM, you'll need to keep it updated, revert to the original inthe event of a problem, and so on. I've recently been taking a look at ROM ManagerPremium, and how it can automate the required tasks.
What Is a ROM?
For the uninitiated, a ROM in the phone or tablet environment is an assemblage ofoperating system, drivers and apps. It's similar to what you'd get if you compiled a bios,OS, drivers and productivity suite onto one chip in the PC environment.
Enthusiasts have taken it upon themselves to create ROMs that are largely better –in terms of speed and other benefits — than the ROMs issued by the phone and tabletmakers.
The ROMs are continually being updated, often daily and posted publicly for all to shareand contribute to. Hence, the new hobby: collecting and flashing ROMs.
I've written about manually updating the ROM in your mobile device before.
The App
First, you must be rooted if you want to use ROM Manager — or indeed flash ROMs atall.
ROM Manager Premium installation is from the Google Play store, and it's necessary toinstall and keep plain old regular ROM Manager, as the $5.99 ROM Manager Premium issimply a license overlay.
Premium Version?
Absolutely. The premium version provides "Check for ROM Updates" functionality.
This means you can stay within the app for the entire updating process, and don't have toscour forums for update leads — not in itself a bad thing, just time consuming.
Proceed With Caution
Beware though, because the ease with which you can flash a ROM with ROM Managerrequires you take a cautious approach. New ROMs should be researched.
As always,some major elements within many ROMs don't work on some phone configurations. Forexample, a certain radio on a certain network may not function. So, back up the existingROM first. This is easy with the app.
Standout Features
ROM Manager includes a front end for the Clockwork Recovery image. It featuresNandroid backup, adb shell, mount USB storage, update.zip and file browser.
ROM Manager's recovery and ROM management functions allow for a one button pressto flash the prerequisite ClockworkMod Recovery; reboot into recovery, that you'd usein a manual management situation; install a ROM from an SD card; download a ROM;and check for ROM updates.
Its backup and restore functions include backing up the current ROM. Utilities includefixing permissions, which can be laborious manually; and partitioning the SD card.
Uses include flashing experimental ROMs, old ROMs and managing ROMs.
Bonus features include a tethering app and flashing ClockworkMod Touch, a newrelease of the ClockworkMod recovery staple. Touch is not as widely compatible as thestaple.
Using It
ROM Manager is not going to work on all devices. Some devices don't have a supportedClockworkMod Recovery for flashing within ROM Manager. In those cases, you willhave to manually find and install a ClockworkMod Recovery, because it's required.
Even if you have a functioning ClockworkMod Recovery installed, some devices don'thave ROMs that can be updated. For example, stock factory ROMs. You'll have to installa custom ROM first.
In a test, I used it to upgrade a 7.1 CyanogenMod to 7.2 on my Nook Color e-reader. Theoperation was simple, and I was able to perform it entirely within the app, rather thanthe usual card swap-out, renaming the zip file, and so on. It cut that maintenance timesignificantly.
In Conclusion
If you've gone the custom ROM route, ROM Manager Premium is a fabulous productthat automates and streamlines maintenance.
It is ideal for those who don't eat, sleep and breathe code, and file naming conventions –or don't choose to be around command line.
It would be interesting to see Web-based, hyperlinked contextual help down the line. It'snot a deal-breaker, but could be a logical next step for ClockworkMod.
I recommend the Premium version because of the update monitoring functions, andbecause ClockworkMod has made a significant contribution to this fascinating newhobby, and should be remunerated for it.