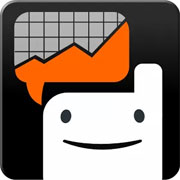 Voxer Pro Business is available for free in the Google Play store.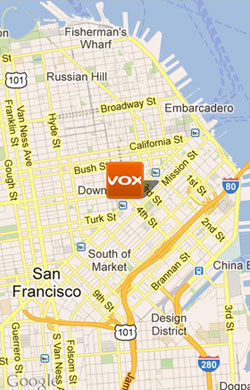 Voxer Pro Business turns your smartphone into a walkie-talkie.
Smartphone walkie-talkies are not new, of course — Nextel, which got swallowed by Sprint, used to offer a unique push-to-talk, or PTT, walkie-talkie cellphone feature called "Direct Connect."
Nextel's simulated half-duplexing service mimicked walkie-talkies but ran over spectrum similar to that used by cell networks. The all-voice service was popular with fleet and dispatch users but never took off across all user bases.
Recently we've been seeing two services that have historically been natively run over their own channels, or frequencies, now simply becoming one element of the wireless service we call data. They are text messaging and PTT.
Giving PTT a Kick
I've already written about wireless revenue-stealing, SMS-substitute WhatsApp— one of a number of Android texting apps that send texts over data rather than on top of voice channels.
Voxer is a similar disrupter, and if PTT were remotely popular as a service, it would have the wireless networks quaking. It's no coincidence, though, that data plans are getting less "unlimited." Lose one revenue source, make it up somewhere else.
However, by using Internet over a wireless network rather than sending services over narrow cell-like radio frequencies, both services improve on earlier offerings. In the case of PTT, it's by adding multimedia.
Voxer could conceivably give the dying PTT model a kick because it's less specialized than Nextel and its voice-only ilk were, and it doesn't require its own frequencies, special masts or indeed a bustling dispatch office with a yard full of trucks.
A Business Focus
Voxer Pro Business is free for paid subscribers of a Voxer Pro Business Account. Whereas a free-to-all version, Voxer Walkie-Talkie PTT, bills itself as a method for instantly communicating with friends through audio, images, texts and location sharing, the business version is pitched as a tool where each message can be listened to live or be stored for listening to later. It's also multimedia-friendly.
I ran into problems setting up a business account. I set up a two-user configuration at US$9.90 for the month in the registration portal, but was unable to verify one of the users via email. I was also unable to log in to either of the two user accounts on my smartphone and was unable to launch the app at all on my tablet.
The whole thing was a complete shambles and I was about to give up when, luckily for Voxer, this app reviewer received a nice email advising of an outage.
The Next Day
Once the service was back up I was able to determine that the whole Pro concept is very well-thought-out.
The idea behind it is that you can create grouplike teams of smartphone-wielding users, all of whom are visible on a desktop map within a dashboard. Teams can be grouped by location or department, say.
Once the team is set up, you are able to see where an individual user sent his or her last message on the map. This worked great in testing, and I could see it enhancing any office where teams were out and about.
Each team member is supposed to get all of the messages sent to the team, and chats can include one or more teams or individual contacts. Cleverly, you can't leave a chat if you're added to it as a team member, and anyone can create a chat.
In Conclusion
Voxer takes PTT to the next level. However, the multiple-hour security-update-related outage was a bit scary. I wouldn't want to be running UPS's logistics on the thing based on that. Hopefully Voxer will have learned something.
The free Voxer app could conceivably work as backup. It includes live and messaged audio; text, photos and location sharing; and one-on-one and group chats. It does not include repetitive alerts; headset integration; the company dashboard; teams; a private network of users; or the map.
Want to Suggest an Android App for Review?
Is there an Android app you'd like to suggest for review? Something you think other Android users would love to know about? Something you find intriguing but aren't sure it's worth your time or money?
Please send your ideas to me, and I'll consider them for a future Android app review.