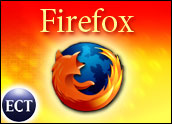 Nielsen//NetRatings reported today that escalating interest in the Firefox browser garnered a 237 percent spike in unique visitors to the Web site from nine months ago when the site first met Nielsen//NetRatings' minimal reporting levels in June 2004.
More than 2.6 million people visited the Firefox site during March 2005 to download the browser and obtain more information.
Male users dominated Firefox's site composition during the month of March 2005. Men accounted for 71 percent, or nearly 1.9 million site visitors, compared to the women, who comprised 29 percent of those who visited the site in March.
"The search for an alternative browser has grown in recent years, as the Internet's early adopters have begun to think of the browser as something other than a commodity," said Ken Cassar, director of strategic analytics, Nielsen//NetRatings. "Firefox gives Web surfers a simple tool that blocks unsolicited windows, is less susceptible to virus attacks and offers a unique means of navigating multiple sites within a single browser."