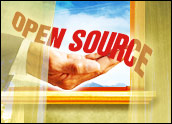 IBM announced last week that Hong Kong-based Duty Free Shops (DFS) plans to unveil a technology system for international shoppers in the DFS Galleria mall located at the international Naha airport in Okinawa, Japan. The new integrated, Linux-based solution will enable shoppers to move quickly and seamlessly through the airport, performing a variety of tasks including storing their luggage, renting a car, shopping at the Galleria and clearing purchases automatically through Customs.
The technology, created by IBM and its business partner, Triversity, is also slated later this year for the new DFS Galleria in Hainan, China, and DFS said it plans in the future to use variations of the system in its shops throughout the world.
Convenience Breakthrough
According to the companies, the goal is to integrate advanced technology to create a seamless, convenient shopping experience for travelers as they arrive and depart an airport.
"It is not a matter of adding new systems to our store, but is a new business process for us that is focused entirely on our customers and operational efficiencies," said Robert Yap, CIO of DFS Galleria, in a statement. "We simply could not handle the volume of customer transactions without automating our processes. We want to make a traveling customer's shopping experience a whole lot easier, smoother and hassle-free."
Here's how the new system works at the DFS Galleria: A traveler arrives at the store and is issued a personalized PAX card that contains a smart chip. He checks in his luggage and has it moved directly to his rental car. He then enters the Galleria where he can shop, and whether he buys one or many items at one of the 85 point-of-sale systems in the store, they all will be combined into one transaction, for easy declaration to customs.
At each step along the way, the customer is identified by his PAX card, and each purchase is recorded automatically to ensure it meets Customs requirements.
One-Stop Shopping
The solution is enabled and integrated through the IBM Store Integration Framework software and includes Triversity's Transactionware Enterprise, a Java POS solution, IBM SurePOS 300 point-of-sale systems, and IBM eServers xSeries running the IBM Retail Environment for SUSE LINUX operating system, developed by IBM and Novell.
Jan Jackman, general manager of IBM Retail Store Solutions, said in a statement, "Retailers who can integrate and harness technology like DFS is doing in Okinawa and Hainan will be able to offer the kind of unique services that build customer loyalty and differentiate themselves in a very competitive retail industry."
DFS' Yap continued: "This is an advanced, integrated system, but it appears seamless to the shopper, which is essential. … It's literally one-stop shopping for our customers. A customer can get to the Galleria quickly and focus on shopping for himself and his friends without the pressures of negotiating the many steps through the airport. That's very important for today's travelers."