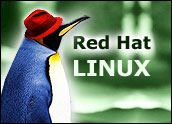 Red Hat today announced the appointment of Charles E. Peters, Jr. as executive vice president and chief financial officer.
Most recently, Peters held the position of CFO with Burlington Industries. Peters' responsibilities as CFO at Red Hat will include accounting, finance, treasury, tax, credit and investor relations.
"Charlie is a seasoned professional with a unique depth and breadth of experience in international finance and publicly traded companies that will help lead Red Hat's next phase of growth," said Matthew Szulik, chairman and CEO.
Peters began his career with Price Waterhouse in 1973, serving in Boston and London in the audit division. In 1982, he joined GenRad, a manufacturer of scientific test equipment, where he served as CFO for six years. In 1991 he joined Boston Edison, where he was senior vice president of finance.
"Red Hat and open source will continue to make a global impact on how enterprises consume software," said Charlie Peters. "This is an outstanding opportunity. I am pleased to be part of the Red Hat management team and look forward to helping to lead the organization in realizing its market potential."