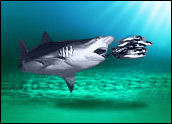 Veritas has entered into an agreement to acquire KVault Software (KVS), a provider of e-mail archiving software, in an all-cash transaction valued at US$225 million.
With the addition of KVS, Veritas hopes to offer customers software to store, manage and archive corporate e-mail and data. The idea is to help companies address regulatory compliance and storage management. Gartner projects e-mail archiving to grow at a 57 percent compound growth rate through 2007.
According to Veritas, archiving infrequently accessed information with KVS software will help organizations manage storage growth and simplify the process of search and discovery in the event of a regulatory inquiry.
"By helping improve the availability and performance of Microsoft Exchange and driving down storage costs, KVS will add another strategic component to the Veritas utility computing portfolio," said Gary Bloom, chairman, president and CEO of Veritas Software.
"With growing regulatory requirements, customers need solutions that allow them to quickly discover specific information, whether it's in e-mail or personal documents," Bloom said. "With the addition of KVS, we can deliver customers the market leading software for storing, managing, backing up and archiving all their information."
Veritas expects to complete the acquisition by the end of September, at which time the KVS team of approximately 200 employees will operate as a separate unit under the leadership of the current KVS management team.