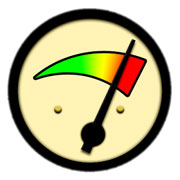 Christian Gllner's Benchmark & Tuning (Full) app is available for US$2.99 in the Google Play store. Here's a novel way to find out if you do indeed need a new phone. It's a benchmarking app that will test components and provide a comparison with crowdsourced benchmarks from other common devices out there.
If your 2-year-old, or so, phone or tablet seems a bit sluggish compared with the speed at which your colleagues and friends whizz through their smartphone-related tasks, the answer is that it probably is.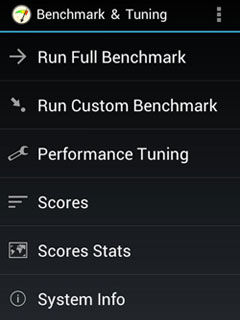 As we know, devices are frankly dinosaurs at a year old, and this app will conveniently prove it so that you can comfortably go to the store and buy a new device — guilt free and with no spousal recriminations. After all, you have documented evidence. How's that for $2.99?
Benchmark & Tuning is actually a geek's dream because it tests the phone's CPU along with memory and input/output capabilities — your device's power, in other words.
If you ever dreamed of being as a space rocket engineer, surrounded by dials and meters in the lab, calculating optimum thrusts and so on, this will do for you the same thing, but it's for us, the smartphone wielding proletariat.
The Features
Benchmark & Tuning (Full) works by crowdsourcing benchmark comparisons. This means comparison data comes from fellow users, rather than from possibly inflated benchmarking stats from phone marketing departments.
There's been a flurry of accusations aimed at phone makers in the media recently. Suggestions are that their numbers are inflated. The use of this app for comparisons means that you're not using that dubious, and conceivably rigged, data.
The second key feature is that rooted users can set a governor too. Rooting is a process that Android enthusiasts use to gain control over the operating system. Ordinarily, you'd need two apps to do all this. One app for benchmarking, and one for tuning.
Test Results
I had a blast playing with the app and was delighted to find that all of the devices I tested performed poorly. This means that I'm gathering ammunition for eventual upgrades cross-gadgets.
Unfortunately, because I, along with vast numbers of other U.S. consumers, have moved over to a prepaid smartphone plan — I'm using Sprint MVNO Ting in the city and Verizon Prepay in rural areas — I don't have the benefit of subsidized handsets anymore.
It's no longer a case of waiting for a two-year upgrade and automatically getting the latest, fastest phone. It's now a two-to-three year, or maybe longer full-cost proposition, so it involves some thought and research. This app fits the arsenal nicely.
I tested three of my devices. One device, a Motorola Photon 4G, came in 19th out of 25 overall; a Toshiba tablet came in 15th; and a cheap Galaxy Y miniphone came in at a super-bad 23rd. The Galaxy Y was purchased to function as a wireless hotspot only, so I expected lame results. However, I was quite surprised about the poor performance of my other devices.
If you're interested, as of the day I tested, the HTC One S came in first overall, Samsung's Galaxy SIII second and the Asus Transformer Prime TF201 third.
A Must-Have
This being a geek's plaything, you'll see when you run tests that some stock devices have been reported with better this-than-that — processor power than memory, for example.
Interestingly, the top seven — which included the HTC One X, 5.3-inch Samsung Galaxy Note N7000 and two 7-inch Samsung Galaxy Tabs — all had roughly the same I/O results.
All the same performance in the real world?
Peculiarly, there wasn't a Samsung Galaxy S IV result on the list. The S IV is Samsung's latest and greatest. I don't know why it was omitted, but it skewed the results somewhat.
Overall, though, this app is a must-have if you're contemplating a new-phone investment and don't trust the manufacturer's numbers.
Want to Suggest an Android App for Review?
Is there an Android app you'd like to suggest for review? Something you think other Android users would love to know about? Something you find intriguing but aren't sure it's worth your time or money?
Please send your ideas to me, and I'll consider them for a future Android app review.